The Integrated Soundbody Workshop
August 21, 2022 @ 9:30 am

-

4:30 pm

$150.00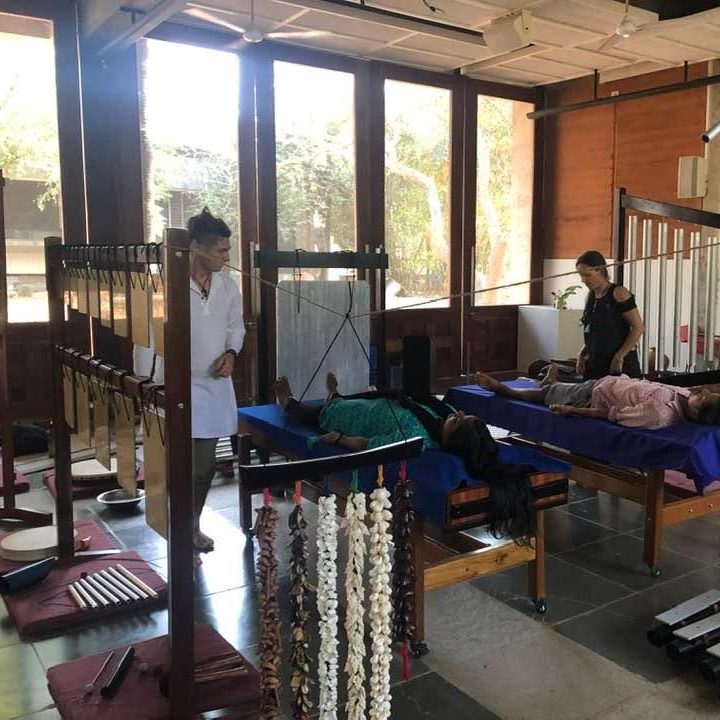 Taught by Joseph Schmidlin and Michael Jay in partnership with Vibrational Sound Therapy Center
We will Experience how the body is built on the principle harmonics and how sound is reciprocally related to the three primary mid lines:
~Gut Intuitive
~Neural mind
~Circulatory heart
This will be a hands-on class with lots of practice.
"The Integrated Sound Body" is an ever developing ever evolving journey into the physiology and psychology of the human experience. It looks at qualitative and quantitative data of the human organism in its environment. I have been developing this concept my whole life.
Currently it's at a place after 35 adult years of synthesis that it can stand on its own legs as a body of work to begin to put together the concept of our spine as an instrument of awareness with a fully integrative role in the transmission and reception of conscious awareness.
It is fully supported by my work as an osteopathic clinician and sound based clinical researcher who has had the humble honor of working with and learning from many of the most expanded and pioneering minds of our century. I have integrated both the grounded medically based anatomy and physiological scientific empirical methodology, with the energetic biodynamic metamorphic body mind phenomenological methodology.
The skill sets crafted and implemented in this work are based in deep listening practices and the skillful means of developing these are both as inward receptive full body listening practices as well as outward active sound based and movement-based practices. Both cases are designed for the integration of the biological structure with the functional energy field and biographical storyline. Thus, empowering the integrative capacities of our health and wellbeing.
The integrated sound body looks specifically at the embryological development of our primitive streak and how all our functional systems developed through the intelligence and evolution from a single cell organism to the present moment ever developing human species. We will also deeply explore the wisdom and integrative capacities of our sub cellular celestial origin and its connection to the underlying and overlying vibratory field matrix of embodied sound.
Related Events