Sound Immersion | Sonic Meditation with Joseph Schmidlin
August 21, 2022 @ 7:00 pm

-

8:30 pm

$30.00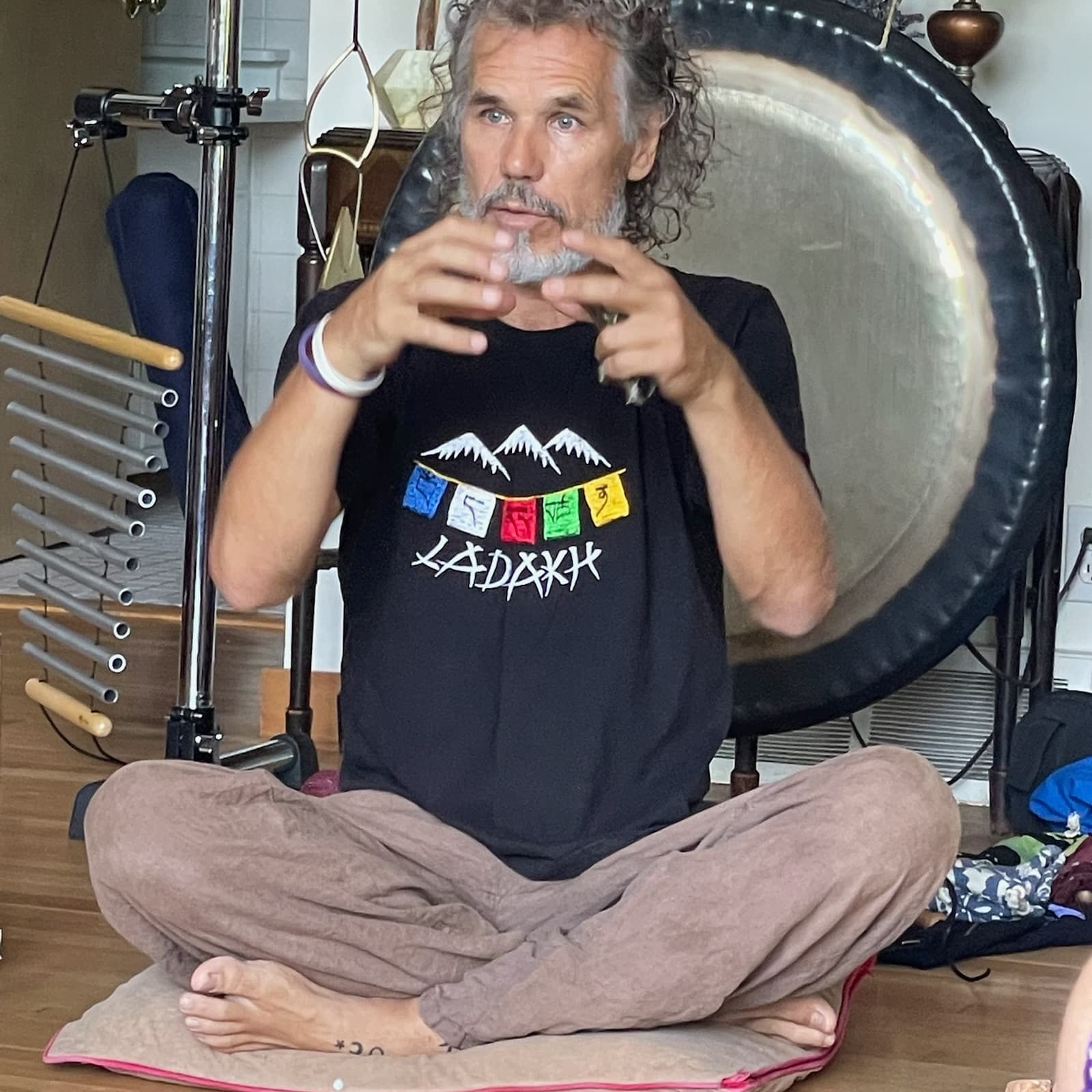 Taught by Joseph Schmidlin and Michael Jay in partnership with Vibrational Sound Therapy Center
Sound Bath Meditations are a holistic way to achieve a deep state of relaxation and interconnectedness. During a sound bath meditation, we effortlessly align ourselves into a state of quantum coherence where all aspects of our selves (body, mind and spirit) are in unified resonance with each other. During and for days after many people report great relief from pain, stress and anxiety, allowing the body's self-healing mechanism to operate effortlessly and integral. This brings a calmness of mind which allows us unfiltered access to our inner guidance.
Joseph Schmidlin is a classical Osteopath with 30 years of training, teaching and practice in the field of energy medicine. Known for his "healing touch", his practice and teaching are grounded in the principle that each person, like the natural world, is a whole, self-correcting entity, with each part affecting every other as well as contributing to the integrity of the whole. His practice encompasses Traditional Chinese Medicine, Ayurveda, Zero Balancing, Lymphatic Drainage, Visceral Manipulation, Massage Therapy, Cranial-sacral technique, Nada yoga, and Sonic Vibrational Medicine. He frequently leads trainings, retreats, sound immersions and meditations around the world. He is involved in several creative artistic projects including "Sonic Universe Now (S.U.N.)", "Sonic Alchemical environment", "Time Slip" and most recently the theatre troop Velvet Noose.
Michael Jay is one of the first US students of grand gongmaster Don Conreaux. A frequent Sound facilitator at Sage Academy and throughout the Northeast. Offering sound immersions and conscious explorations & is the director of therapeutic sound at "you can thrive".
Related Events