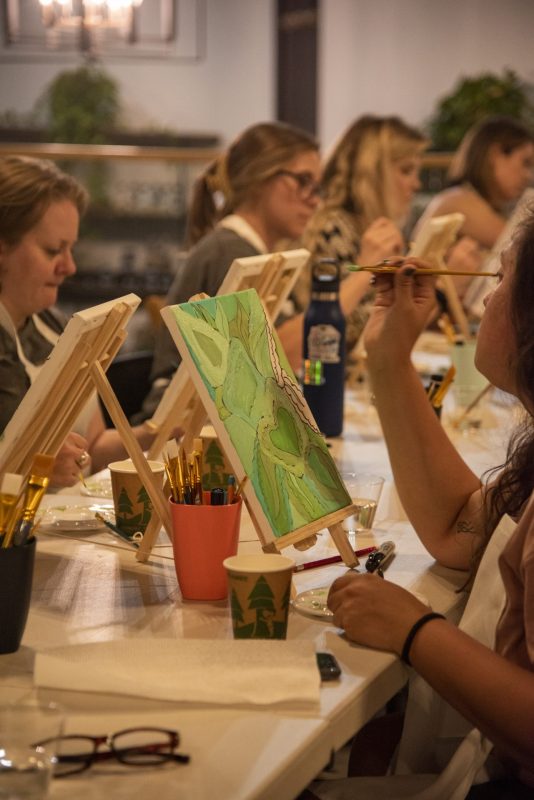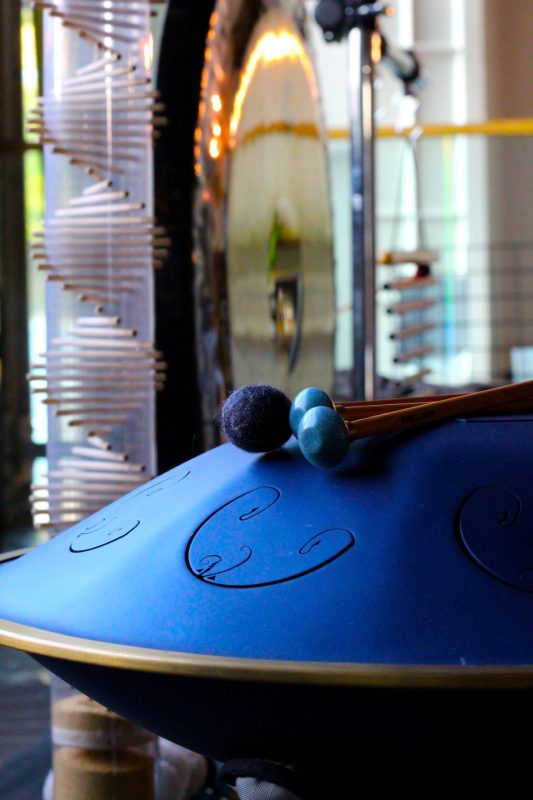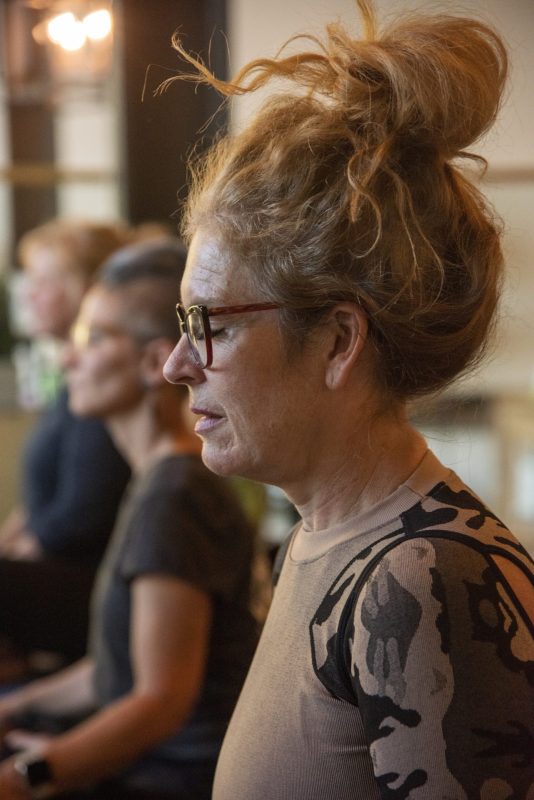 Our Wellness Center and Holistic Health Education Hub
Hempfield Apothetique provides a safe and inviting space for the community to learn about holistic health and alternative healing methods. We are your trusted resource for accessible cannabis education, medical marijuana guidance, and natural, plant-based healing.
At our Wellness Hub in downtown Lancaster Pennsylvania, you will find:
Cannabis education and

cooking classes

.

Mind-body-spirit wellness classes

, featuring holistic therapies and alternative modalities, such as yoga, meditation, and sound baths.

A retail store with an array of cruelty-free natural wellness and beauty offerings, including oral and topical CBD products, household essentials made with sustainable hemp fiber, vegan spa products, and more.

An event space for rent, available to groups and organizations to host their community-centered events and classes. 
Sourced locally and curated with purpose, all that we offer in our wellness center enables us to serve the Lancaster County community in a novel way.
Our Mission and Vision 
We strive to maintain a welcoming, judgment-free space accessible to everyone in the community. We are here to help individuals live full and vibrant lives through teaching science-backed classes and opening a dialogue about the healing powers of cannabis and other holistic means of wellness.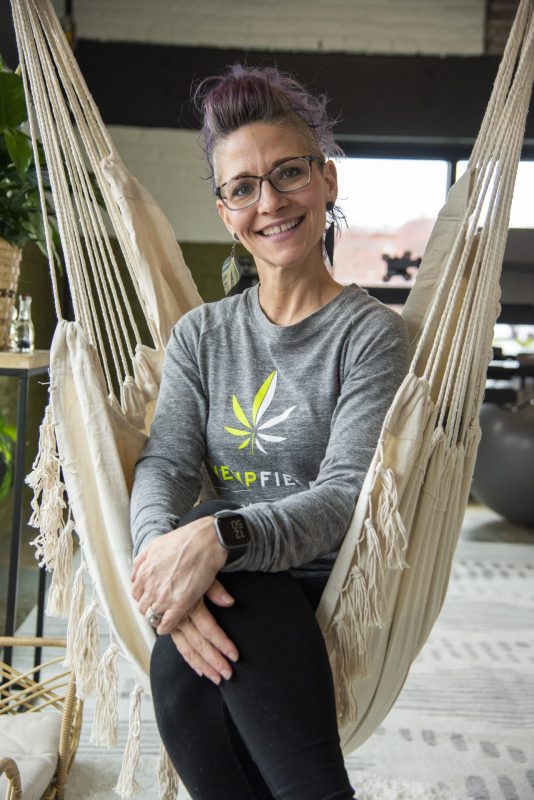 Our Founder's Journey to Hempfield Apothetique
From an early age, Heather Kreider admired the natural healing practices she observed from her parents and grandmother. She discovered through her grandmother's library of books, which she read with vigor, that there was a natural remedy for every ailment. 
Admiring the natural ways of her elders, Heather opened her eyes to her mother's practice of iridology, an alternative medicine practice that maps out colors and patterns of the iris to create blueprints of a person's overall health.
With this perspective, Heather looked forward to visits to the vitamin store with her dad. She wanted to try every remedy and learn the healing properties of each herbal ally.
When Heather's mother and sister went on to cosmetology school years later, a new passion budded within her — pampering others and learning the art and science of skincare. 
Working in spas allowed Heather to help people relax, leaving them feeling radiant from the inside out. The spa is where Heather met her husband Nate, a licensed massage therapist and co-owner of Hempfield Apothetique. 
Schedule a Consultation today
Further pursuing her passion for caring for others, Heather went to nursing school to become an RN. But shortly after entering the medical world, she learned nursing wasn't all she envisioned and disliked feeling rushed between patients due to nursing shortages.
From these collective experiences, Heather and Nate organically came to the shared vision of opening a wellness center where they would offer premier products and services that are good for humans and the environment. With a mutual desire to help others, they saw a need to deliver Earth-centered solutions that meet their standard of ethics in an all-inclusive learning space, free of shame and social stigmas, where people are free to ask questions and learn at a pace comfortable for growth.
Among her other credentials, Heather is a state-recognized PA medical marijuana consultant. She is certified in Advanced Cannabis Training and is PA Dispensary Agent Certified.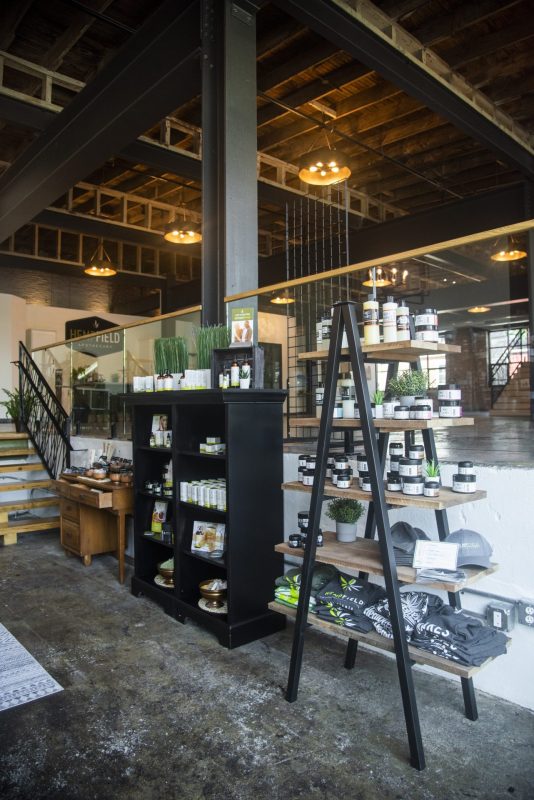 Our Space
The building that is now home to Hempfield Apothetique was built in 1925 for the Chamber Motor Company and Chambers General Tire. The Prince Street side, where Our Town Brewery resides, was once a showroom for cars, and our space (including our retail store, demo kitchen, and office space) facing Walnut Street was an automobile equipment and supply store.
For many years, the corner of West Walnut and North Prince Streets was neglected, with grand 15-foot windows hidden under pent roofing and wooden shingles. That is until a local interior designer and two small business owners came together to give the old building new life.
In 2017, Henrietta Heisler purchased the building and renamed it the "Accelerator Building" to pay homage to its original use as an automotive showroom and to usher in the "accelerating momentum" of the downtown arts revival.
Restored with the vision of preserving the building's original elements, we kept the two-story barn doors that welcome you to Hempfield Apothetique, with exposed steel beams and red brick walls lining the mezzanine.
Our space is decorated with upcycled vintage pieces and custom reclaimed accents, preserving the elements of detailed craftsmanship with a forward-thinking spin. We hope to unite the best of centuries-old knowledge and tradition with our dream of a better world.