Sound Meditation w/ Monica Mullen
November 20, 2022 @ 6:00 pm

-

8:00 pm

$40.00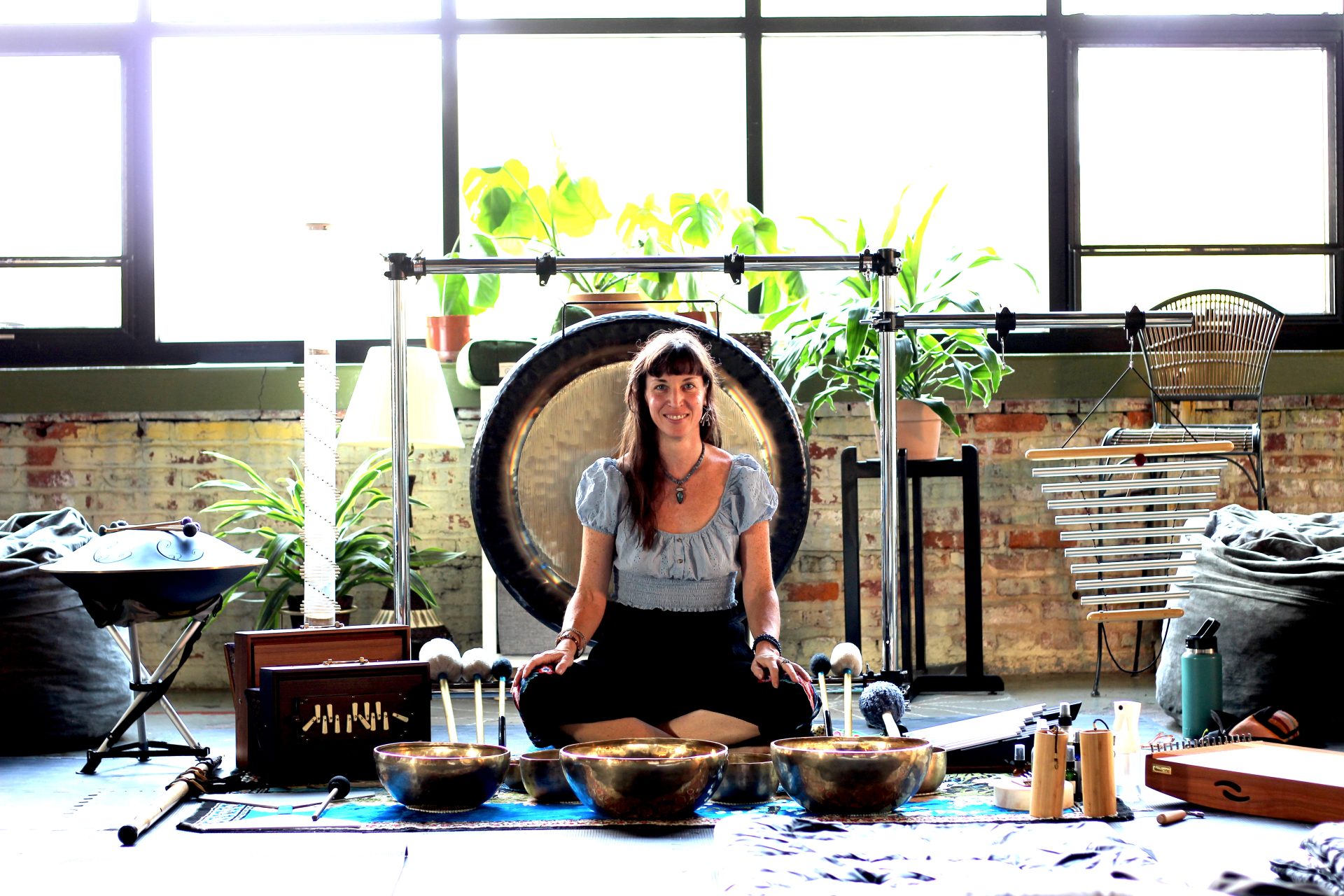 Sound therapy has been an integral part of Monica's spiritual growth, deepening her relationship to the present moment. It brings her complete joy to facilitate experiences for others as she intuitively uses a variety of overtone emitting instruments to help empower participants settle into stillness and relaxation. Monica starts with a guided meditation paired with instruments in which I give tools to use to navigate the busy mind during the session, helping to achieve slower brainwaves to allow the body to enter relaxation so it can restore itself in its natural rhythm which is hindered by mental and physical stress. She utilizes visualization to encourage the use of the creative imagination, adding some breath work to help release stored tension and use vocalization to bring the vibration into the body which stimulates the vagus nerve. She then allows the participants drift off to deeply listen to the sound with all of their senses.
CLASS LENGTH: 2 hours
INSTRUCTOR BIO: Monica found her passion as a sound practitioner after playing a singing bowl in late 2019. Since then she has followed the call of the sound by experimenting intuitively with instruments, and receiving training from Lana Ryder, Alexandre Tannous, and David Shamesh. Intrigued by how sound can effect the mind, body, spirit, as a divine consciousness, she continues her education on such topics. Residing in charming Lancaster, PA, Monica facilitates group sound meditations and private sessions in the surrounding area, also incorporating reiki and quantum touch in her sessions.
CLASS FEE: $40.00
Related Events