Lancaster Downtowner's Sound Immersion Meditation
March 6 @ 3:00 pm

-

4:15 pm

$10.00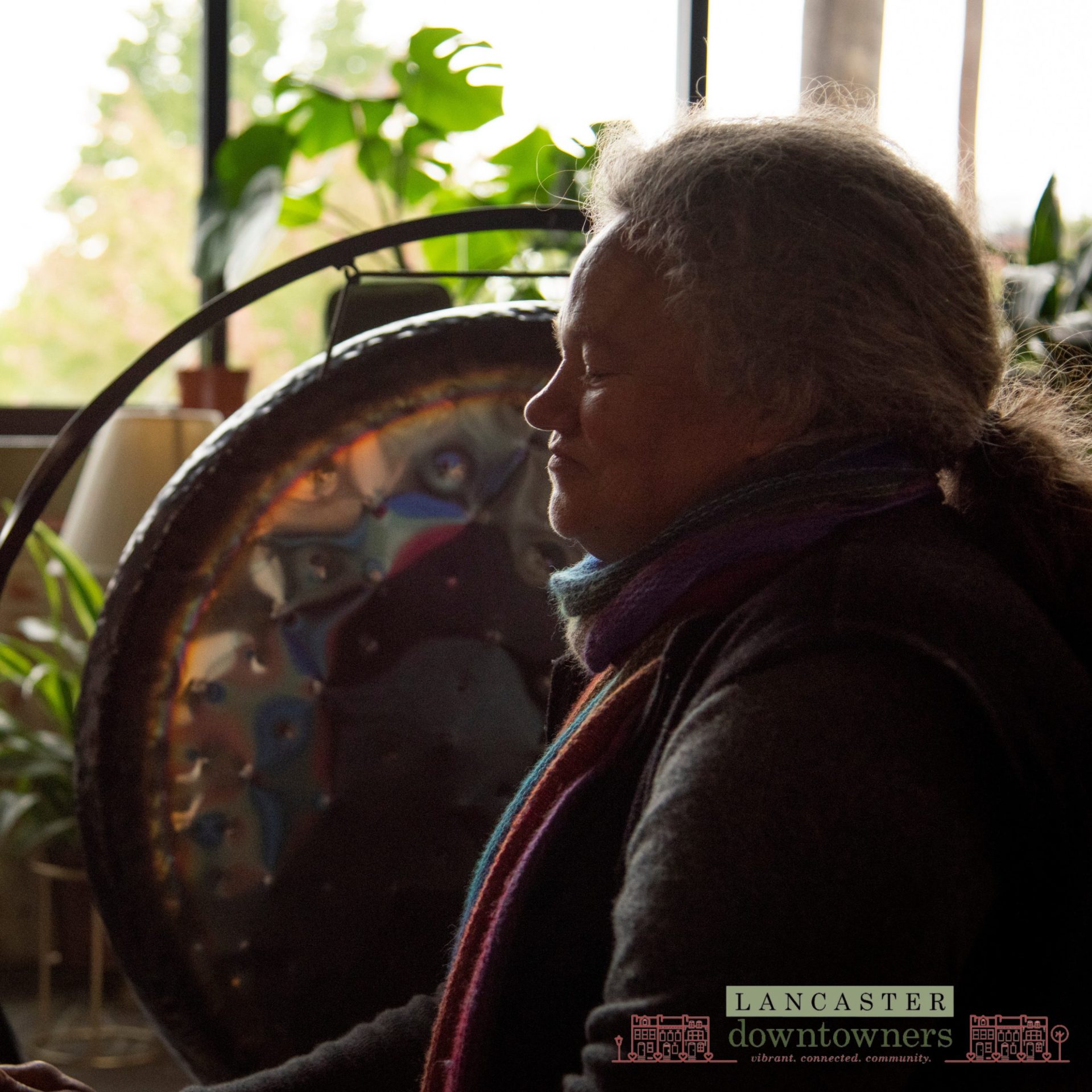 This special Sound Immersion Meditation is being held exclusively for the Lancaster Downtowners community members. Lancaster Downtowners are a welcoming, caring community of seniors
that supports independence, social connection, and learning. To learn more, visit their website here.
Lancaster Downtowners Event Schedule: Hempfield Apothetique Intro & Tour & Sound Immersion Meditation with Lori Stahl
Event 3:00-4:15
Tour 3:00-3:15
Meditation 3:15-4:15
Class Details: Using a combination of tuning forks, Himalayan singing bowls, gongs, and other instruments, prepare to be immersed in sound and vibration to release stress and induce a deeply meditative state. The soothing pulses can ease energy blockages, regulate sleep, and gain clarity. Each session will target a specific symptom, using different instruments and methods.
Class length: 55 minutes
Instructor Bio: Lori Stahl is a Vibrational Sound Therapist. She is a certified practitioner of Biofield Tuning and Vibrational Sound Therapy certified by the Vibrational Sound Association and VFRT (vibrational fascia release technique) certified by the NEHC Academy. She is also honored to be a student of Dr. John Beaulieu, one of the foremost philosophers and major innovators in the area of sound healing therapies.
Class Fee: $10.00 (for Lancaster Downtowner's members only)
Reminder: The meditation starts promptly at 3:15 pm. Please arrive at least 15 minutes prior to find your space and get settled. The doors lock at 3:15 pm sharp. Also, please bring things to help you be comfortable during the one-hour sound meditation. We suggest a mat, pillows, blankets, eye mask, etc.
Related Events