Restorative Yoga with Roberta
June 1 @ 7:00 pm

-

8:00 pm

$15.00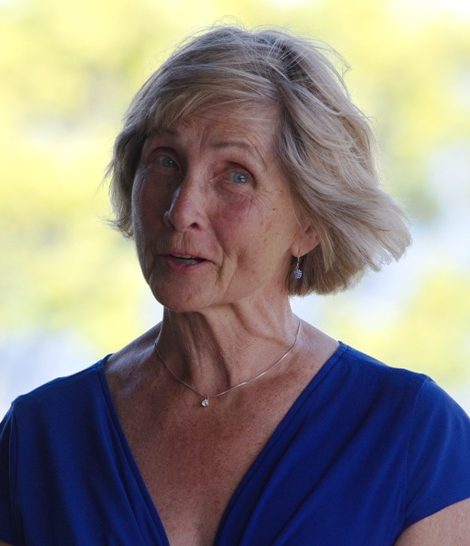 Designed to combat the mental and physical repercussions of everyday stress. Still the mind, increase balance and capacity for healing, boosts immune system functions, and deeply relaxes the body to alleviate built up stress.
A meditative form of yoga with a focus on breathwork and longer-held poses. More relaxed, passive, and slow-paced, allowing the body tissue to rest and recover. Restorative yoga releases mind-body tension by moving at a slower, more-relaxed pace that allows the body tissues to rest and recover. Props, such as blocks, straps, and bolsters, may be used to support your pose with ease to achieve relaxed comfort.
Restorative yoga works with the parasympathetic nervous system, which targets our response to stress in the body. Slow poses paired with breathwork can slow down the heart rate while increasing blood flow to your vital organs.
CLASS LENGTH: 60 minutes
CLASS FEE: $15.00
YOGA INSTRUCTOR BIO: Roberta Strickler has been teaching yoga, yoga as therapy, mindfulness meditation, and Ayurveda, in central Pennsylvania since 1995, the year she earned her first certificate as a yoga teacher from the Kripalu Center for Yoga and Health in Lenox, MA, followed by12 years studying Anusara Yoga (an Iyengar-based style of yoga known for its elegant language and therapeutic principles of alignment).
She sees the goal of yoga to be the relaxation of the body so the mind can be stilled for the practice of meditation. Key to aging, throughout the past ten years, her study has been focused on Yoga As Therapy (with Doug Keller) and the practices of Ayurveda, an Eastern system of medicine that focuses on causes of dis-ease more so than clusters of symptoms.
Roberta studied Mindfulness Meditation with Jon Kabat-Zinn in 1998 and for 6 years worked on a team to present Mindfulness-Based Stress Reduction at then-St Joseph Hospital in Lancaster. In that setting she also created and taught yoga for Breast Cancer Survivors, then broadened it to yoga and mindfulness for survivors of other cancers and cardiac events.
Her studies of Ayurveda (Yoga and Meditation are primary tools of Ayurveda) were inspired by the fine teachers at the Himalayan Institute in Honesdale, PA. She is certified as an Ayurveda Health Counselor by the Kripalu Center.
Ayurveda is a sister science to yoga. Wherein the goal of yoga is spiritual – to quiet the mind for meditation –  Ayurveda is the science of health. Much like Chinese medicine, Ayurveda teaches a lifestyle that finds balance with nature and the self.
This approach to the integration of yoga, meditation and Ayurveda into issues of balance, physical rehabilitation, and well being, have dominated her private teaching throughout the past ten years.
Related Events