Puff-Puff-Art – Origami Christmas Ornaments
December 2, 2022 @ 7:00 pm

-

8:30 pm

$20.00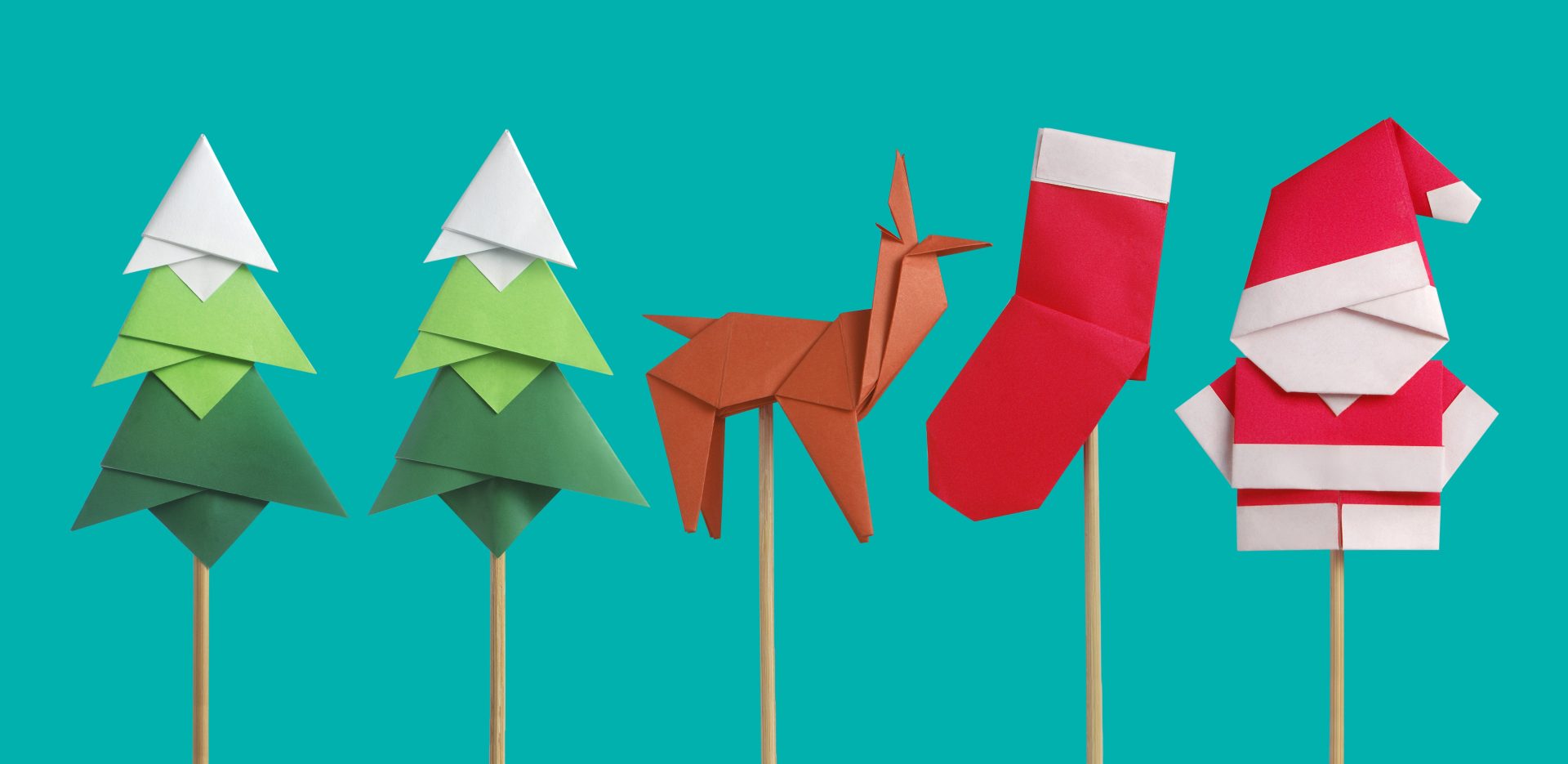 Origami is the Japanese art or process of folding squares of paper into representational shapes.
Why should I try origami?
Origami is one avenue that provides both mental and physical stimulus with exercise. Origami helps develop hand-eye coordination, fine motor skills, and mental concentration. The use of the hands directly stimulates areas of the brain. Origami is used in various therapeutic settings, including art therapy and in stroke and injury rehabilitation.
Paper folding challenges us at the cognitive level as we follow instructions, learning new skills and activities. Physically our hands become active. Impulses are sent to the brain activating both left and right hemispheres of the brain. Tactile, motor and visual areas of the brain are activated and brought into use. Memory, non-verbal thinking, attention, 3D comprehension, and imagination are further stimulated by the brain's exploration of Origami.
Emotional satisfaction is a byproduct of our work as we watch a piece of paper transformed into a new creation. Many find the folding of paper, a form of relaxation. In addition, grandchildren are often fascinated when we share our skills and creations with them.
General class information:
Channel your creative fire with a little help from your friends and a sparked-up pre-roll! We encourage you to bring an open mind, as Darrian Schaeffer, local artist and Origami master, guides us through the creative process of folding special paper into a creative form – a cannabis bud!  Many artists use cannabis to conjure creativity and ground them in the moment with their medium. We encourage cannabis use to calm the nerves and get the brush flowing across the canvas. Our goal is to create more than an origami cannabis bud, we want to build a sense of community where we have fun and break the stigma surrounding cannabis, on art project at a time!
Class length: 60-90 minutes
About the Instructor: Darrian Schaeffer, one of our amazing Production Assistants, is a creator at work and at play. When his day helping us make the products you love is done, you're likely to find him creating art (painting is his go-to medium) and origami. When it's time to replenish, he prefers to fill up on tacos and Skittles. If you're in the mood for a good conversation, you'll find a willing partner in Darrian — we suggest asking him about the book he's writing.
Class Fee: $20.00 ($5 pre-roll available with ticket purchase)
Please note: This is a cannabis-friendly space; however, we ask that if you consume medical marijuana (MMJ) on-site, that you show a valid PA ID and PA MMJ card. All PA MMJ brought into the facility must be in approved PA medical marijuana packaging with the patient's information clearly visible. All PA MMJ card holders MUST abide by PA MMJ regulations including NO COMBUSTION of PA MMJ. Vaping, oils, tinctures, sprays, capsules, and troches are permitted but absolutely no smokable equipment or tools are allowed onsite.
Related Events