Electrons Plus Guided PEMF / Recharge & Recode
November 21 @ 8:00 am

-

5:00 pm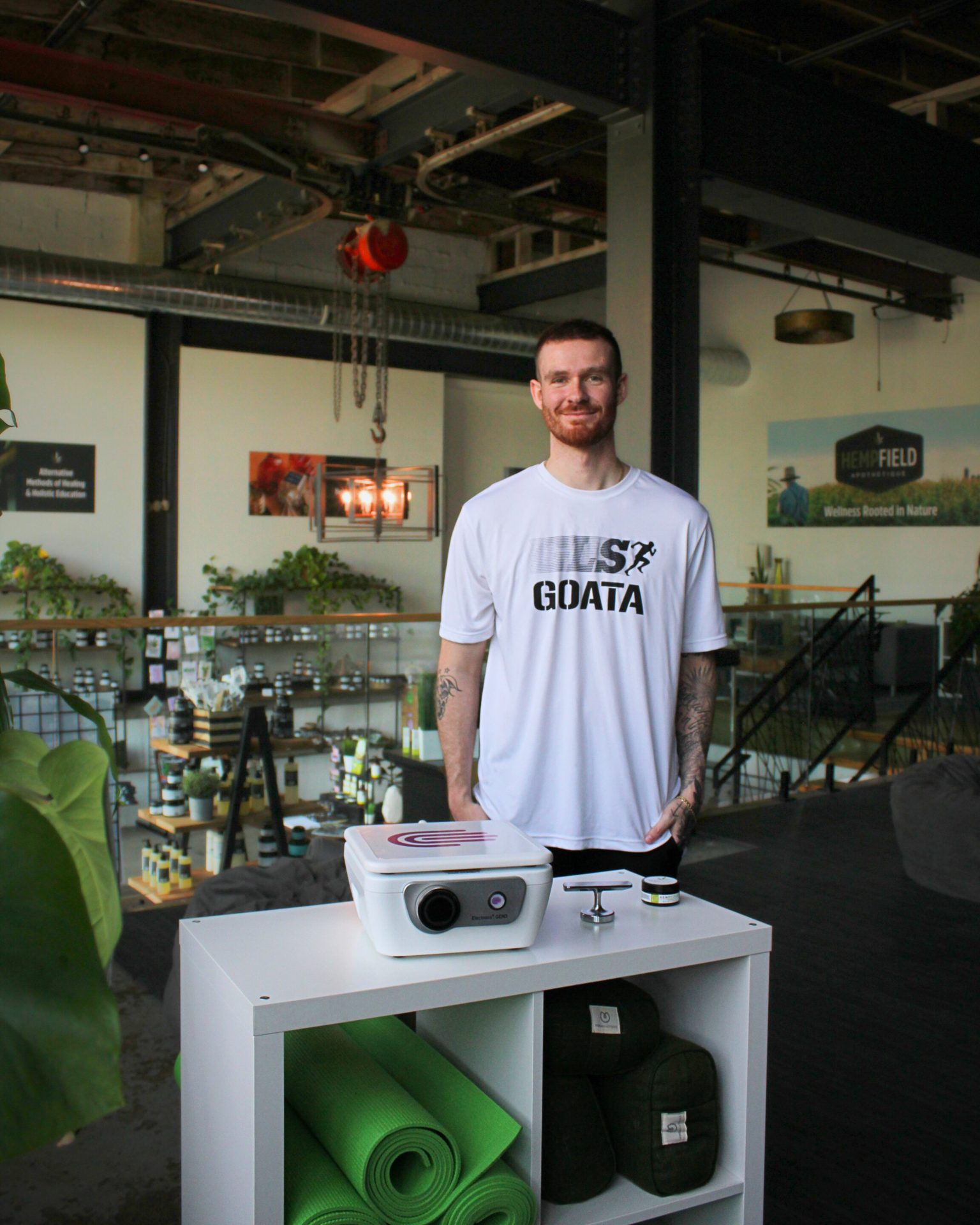 Electrons Plus is a guided PEMF Therapy that effectively eliminates pain. Like a battery, the human body is electric and is made up of cells that carry voltage. Electrons Plus will allow me to stimulate the body by running an electromagnetic field through my hands to your body, creating a healing process at a cellular level.
Electrons Plus requires skin-to-skin contact in order to enact the healing process. Exposure will be necessary in order to target areas of discomfort. Your body will never be fully exposed, however, athletic clothing or easily accessible clothing is encouraged for easy treatment. Electrons Plus works and feels like a deep tissue massage. Participants are suggested to be hydrated before and after sessions.
Bio: Michael De Hoff is a Human Movement Specialist, Electrons Plus Practitioner, and the owner of Free Flow Training, LLC. Michael has a Bachelor's of Science in Kinesiology from Penn State University and is certified in The GOATA Movement System. After dealing with his own pain and discomforts and finding a way to properly manage them, Michael made it his mission to help those who are struggling to find their birthright of pain free movement.
DATE(S): Every Tuesday and Thursday
TIME: 8:00am – 5:00pm (by appointment)
FEE: $50-$200 (click link below for pricing and available appointments
Related Events