Breathwork Ceremony with Justin Rindner
March 18 @ 4:00 pm

-

6:30 pm

$63.00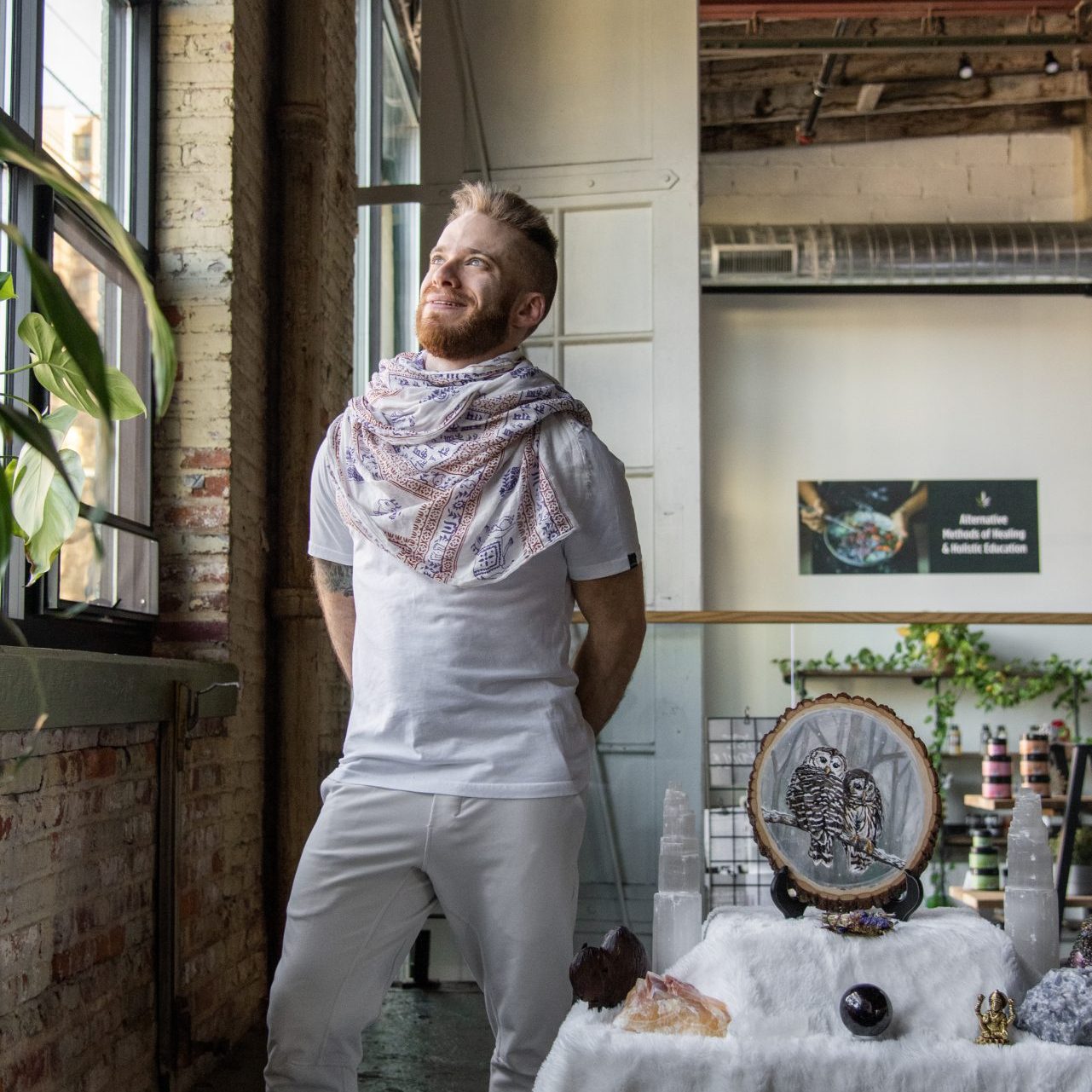 Shamanic Breathwork can help anyone seeking higher degrees of clarity, love, trust, and faith in themselves.
For those looking to deepen our relationships, this practice can help shed limiting beliefs that can hinder our capacity for connection and intimacy.
To those looking to tap into their personal power and walk their chosen paths, this practice can help us shine light on our purpose and reinforce the meaning in our dreams. This Breathwork Ceremony is an opportunity to listen to guidance from within and let go of what no longer serves our greatest good.
This is a type of breathwork that is designed for people to access the edge of their conscious awareness, where we can perceive the mental, emotional, and spiritual interferences in our lives, providing the opportunity integrate or release lessons revealed during ceremony.
During the ceremony, participants will be supported with pillows and blankets and lying on mats while breathing. All materials needed for the breathwork ceremony are provided. The experience is enhanced with additional tools and instruments including energy medicine, healing hands, rattles, drums, chimes, singing bowls, and organic essential oils.
DATE: Saturday, March 18, 2023
TIME: 4:00 pm to 6:30 pm
FEE: $63 per person
MINIMUM NUMBER OF ATTENDEES: 4
MAX NUMBER OF ATTENDEES: 8
If you are pregnant, have a history of epilepsy or other neurological disorder, have a history of cardiorespiratory illness, prescription drug use, or other serious medical condition, please consult your doctor and then also please reach out to us before planning to participate.
PLEASE NOTE: Doors open at (15 mins prior) and we begin promptly at 4:00 pm so please don't be late! We will be breathing for around an hour, with an introduction and intention setting beforehand and time for integration and optional sharing afterward. – It's a good idea to bring water, and a journal if you have one though it is not required.
Related Events